Could We Be Adding Waterdown to Our List of Burlington Neighbourhoods?
Burlington's mayor Rick Goldring is asking the province to make Waterdown part of Burlington instead of Hamilton… because, apparently you can just do that.
This obviously didn't sit well with Hamilton's mayor Fred Eisenberger, who called the proposal not "neighbourly." Aw snap! It's on. Fight, fight, fight!
He added, "If they want to open this can of worms then we maybe ought to be talking about taking over Aldershot in Burlington and having much more efficient government and integrating our transit system."
Kidding aside, even though this story sounds funny in nature, it could have massive implications.
Who Wins and Who Loses in This Scenario?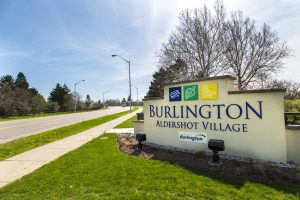 What does Burlington stand to gain or lose if, hypothetically, we were to acquire Waterdown, or have to swap Waterdown for Aldershot?
Adding Waterdown to Burlington would obviously stimulate growth and syphon in new tax revenue. Acquiring a whole neighbourhood without paying for it will do that.
As Realtors we can see there is some logic in the proposal. Buyers who are looking in Burlington will often also consider Waterdown, without considering other parts of Hamilton.
While a lot of people have been embracing Hamilton in recent years, driving up prices in certain areas and making it a hip alternative to Toronto, there are still many buyers who attach a stigma to "The Hammer" and would never consider any part of it.
These same people do, however, consider Waterdown. They appreciate it for its small village charm and modern homes in newer developments. Many already consider it a sort of extension of Burlington, as the drive down to the Aldershot Go Station or Brant Hills shopping can be as short as 5 minutes.
Furthermore, Waterdown residents would likely appreciate the incorporation with Burlington, if it means lowered property taxes. Hamilton taxes are notably higher, making it a factor that buyers consider when they evaluate homes in the area.
(Alder)Shots Fired
On the other hand, the threat to take back Aldershot, should this proposal to annex Waterdown move forward, would likely be a huge scare to anyone living there. Hamilton property values haven't nearly reached Burlington prices. So, homeowners in Aldershot could stand to lose substantial value in their properties if suddenly their addresses read Hamilton. Hamilton presently owns the land that Lasalle Park sits on and leases it to Burlington each year. If this fight over Waterdown heats up, you could definitely expect the park that brings Burlington residents so much joy to be used as a bargaining chip.
What's Next?
Mayor Goldring is meeting with Doug Ford and the provincial government to discuss the proposal. You can bet on two things:
This will certainly not happen quickly. You can't just right-click a neighborhood and hit re-zone.
Hamilton definitely will not give up Waterdown without a fight.
Stay tuned to our blog for more information, as the situation develops.
Trying to Find the Perfect Neighbourhood in Burlington?
We buy and sell in Burlington AND Waterdown.
You can click here to see what's for sale in Burlington  right now, or click here to contact us any time.