Do you want to make your neighbourhood a better place? Of course, you do. You're a doer!

Maybe you're new to the neighbourhood and see a place where you can have an immediate positive impact. Or maybe you're caught up in the giving spirit of the holidays and you've resolved to do more for the community in 2019.

Or maybe there's someone in the neighbourhood you can't stand. You want to do something positive and then throw it in their stupid face. Either way. No judging here.

For those with the will to help their local neighbourhood, here are two really great programs in Burlington.
The Neighbourhood Community Matching Fund
Forget Kickstarter. If you need up to $10,000 to do something positive in your neighbourhood, the City of Burlington wants to hear about it.

Their Neighbourhood Community Matching Fund is an amazing way to get your idea off the ground. The City will match your funding for up to 50% of your project, up to $10,000.

Of course, there is an application process and you can read more about it here. Think of it as Dragon's Den minus the dragons. And the den. It's just money, ok?

A few of last year's successful projects included:

Walk with a Doc – Walks are led by local doctors and health care providers, including a short health talk at the start of each walk.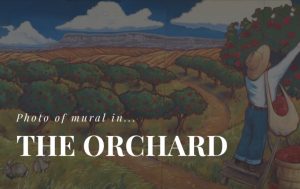 Neurodiverse Universe – Art Mural Project: A neighbourhood art project to bring awareness, acceptance, andappreciation to the greater community of the skills and talents of people with autism.

They've already funded some truly amazing projects over the years. If you want to be the next one, click here.
Love My Hood
Maybe your idea isn't as grandiose as rebuilding the local park. Maybe it's a simple gathering of neighbours you're after, but you just need a bit of help.

If that's the case, the Love My Hood program provides resources as a grant up to $300 to help.

This could be a ball hockey tournament, a Halloween walk, or a block party. You can take some inspiration from previous recipients, or start your application by clicking here.
Looking For a New Neighbourhood to Call Your Own?
We specialize in matching your family and your needs with the perfect neighbourhood in Burlington. Ready to see what's available right now?

You can click here to browse the current homes for sale in Burlington, or click here to contact us any time.