YES. We Really Do Have It All.
Updated for January of 2020
We initially posted this article in 2017 when MoneySense Magazine named Burlington the best mid-sized city in Canada for the 5th year in a row.
But then a fun thing happened… Maclean's Magazine named Burlington the top pick in their list of the Best communities in Canada for families in 2019. Well, there you go. I guess that clinches it right? As local real estate agents we will certainly take it. These lists only help improve the value of homes here. But, as residents and moms we know there is more to making our city a great place to raise a family than these publications can ever cover. The studies that consistently rank Burlington at the top of their "best cities lists" look at many components that account for quality of life, but they miss out on little things. Things that are not measurable. Perhaps the things that matter most to families.
As parents and potential homeowners in Burlington, many of these measurable features are important to you so I'm going to cover them again here: schools, amenities, safety, weather, and employment. But, while I do that, I'm also going to comment on the less quantifiable aspects of our community: those things that simply make life easier (because face it, raising kids can be hard and we appreciate the conveniences), create a feeling of connection and enrich our lives. Burlington is truly a city of plenty, a place that gives you that "feeling" you've been seeking, and I believe this is why it's regarded as the best place in Canada to raise a family.
Burlington Schools are Good Schools. And More…
REAL ESTATE 101: Parents care about schools! So naturally only a city with great schools will get the nod from publications like Macleans Magazine. As you might expect, the most consistent questions we get about the schools in Burlington surround how they rank academically. Because this is important to so many parents/buyers, we put the information on our site. Each year The Fraser Institute publishes a report ranking schools across the country based on the EQAO test results of kids in grades 3 and 6. Since this is the best information available about "academic" performance, we offer it. But, we know that this isn't the only, or even the best way to determine the quality of a school, or its fit for your child.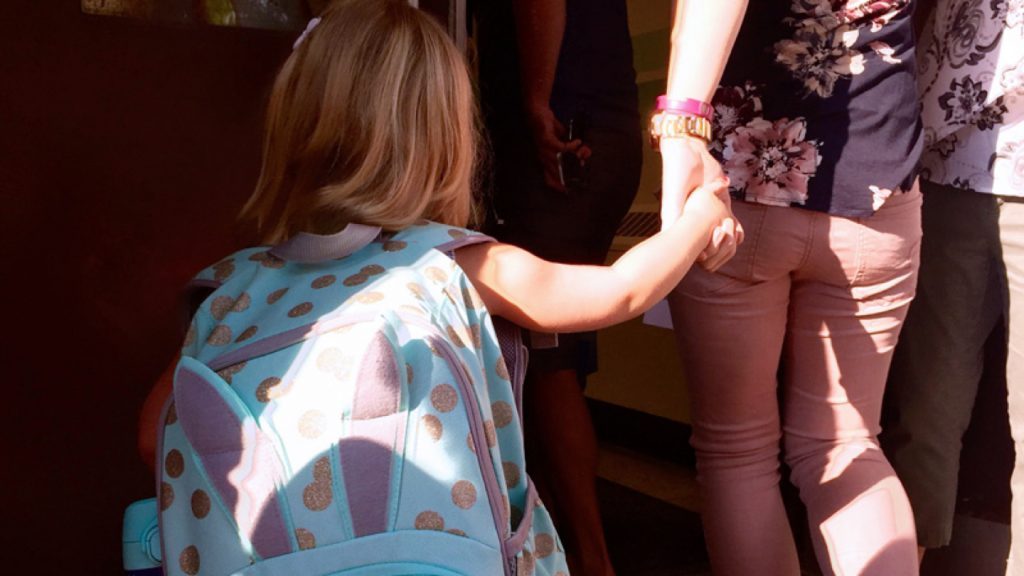 Some other important considerations we hear parents express include: Are there many good preschool options to explore? Can my child get into a French Immersion program? Could my kids walk to school? Are there private school options around? Can my child stay close to home and still go to a quality college or university? Fortunately, for me and all residents of Burlington the answer to the above questions is an emphatic "Yes."
A Natural Education
As a parent of a 7 year old and a 2 year old, I often reflect on how my kids' childhoods are different from my own. While there are many things I could point to, one thing stands out above all else, THEY SPEND LESS TIME OUTSIDE. There are many reasons for this: the lure of portable technology, the cultural shift to helicopter style parenting and the media-driven perception that we are less safe today. As we watch these kids developing indoors and feel the anxiety of climate change looming, many parents are recognizing the importance of direct and regular contact with nature. This point was convincingly made in the best selling book "Last Child in The Woods". In it author Richard Louv asserts that playing outside is essential for healthy emotional and physical development in childhood. While this book is a great resource for parents, it really only affirms what many of us know in our guts to be true. These kids need to get outside, explore the forests and streams… get dirty!  This is something local preschools know too. All centres have 2 hours of mandatory outdoor time. But in Burlington, you will also find special programs and camps that take kids into the forest and help them establish a sense of place and develop a respect for nature. A few of the programs that foster this connection with nature are: Burlington Forest Preschool, Halton Waldorf School and all the camps offered through the Royal Botanical Gardens.
Other Special Programs
If being outside isn't your thing, and you just aren't buying into its importance, then you may appreciate other schools/programs that focus on the arts or technology or sciences. If you are moving to Burlington and have questions about these programs we can certainly share what we know, point you to further resources or people who have first hand experience with them. The truth about Burlington is that it has everything. Living here is privilege (of course there are degrees of privilege depending on your means) But more or less, raising children in Burlington means having access to it all…
Burlington is truly a city of plenty, a place that gives you that "feeling" you've been seeking.
If you want to take a deeper dive into Burlington's schools, go to our schools page and find a full list of Burlington's Elementary schools, more details about each one and their ranking by the most recent Fraser Institute report. You'll also find a map with all the schools plotted on them and our assessment of the best neighbourhoods for elementary institutions in Burlington.
Amenities and Lifestyle: More on "Having it All"
Speaking of having it all… "The Amenities" was considered Burlington's top feature for families by Maclean's Magazine. And why not? We have all of the major stores a family needs: Fontino's with it's handy kids clothing section, Home Sense for inexpensive and yet modern home decorating items, and -sigh- Costco. All these stores have parking lots, and washrooms which means no circling the block to find street parking, lugging kids and groceries down the road in the middle of winter or having someone pee their pants in the cereal aisle.
But if the above "conveniences" sound precisely like what you dread about moving to the suburbs you can also find smaller less accessible boutiques, restaurants and coffee shops in downtown Burlington… you know, the types of places that you probably only expect to find hidden away in trendy big city neighbourhoods.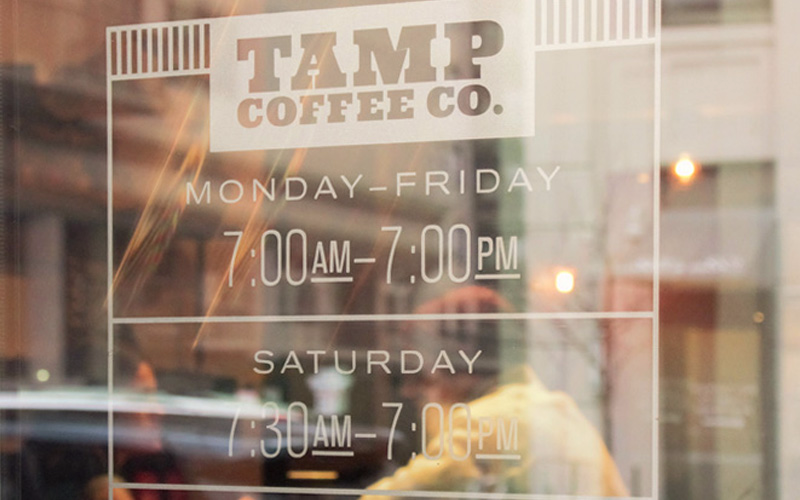 Places to Play
In addition to convenient and varied shopping experiences, we have tons of entertainment options for kids. The City runs many programs and drop-in activities at a low cost throughout the year at local rec centres. There is always somewhere to swim or skate or just run around. Take a look at the city website for more information and schedules. But, in addition to city programming, we also have many private businesses catering to kids. Families in Burlington can choose from incredible indoor entertainment options for long winter days.
Here's a list of just some of the best places my family can be found:
Getting Outside
When the weather cooperates there are no better amenities in Burlington than its multitude of parks. Parents, who don't necessarily let their kids roam free anymore, flock to parks. Before school, after school, on weekends and all summer you will find there is always somewhere nearby for your kids to burn their energy, find a painted rock (BURLINGTON ROCKS), and soak in some Vitamin D.
Personally, I believe it is the outdoor space in Burlington that is the city's most valuable asset. And this is one of those "features" that is really hard to measure because experiencing it creates a feeling that is priceless. For instance, when that chickadee lands on your hand at the park, how do you measure that experience?
As we mentioned earlier in this article, many parents are recognizing the importance of providing their kids with regular exposure to nature. This can be really hard to do in the city. Of course places like Toronto have beautiful parks too, but getting access to them can be tricky. In Burlington, nature is really everywhere. Many of the neighbourhoods in Burlington feature tree-lined streets and large yards. Some homes back onto ravines or parks. All neighbourhoods have designated green spaces and playgrounds.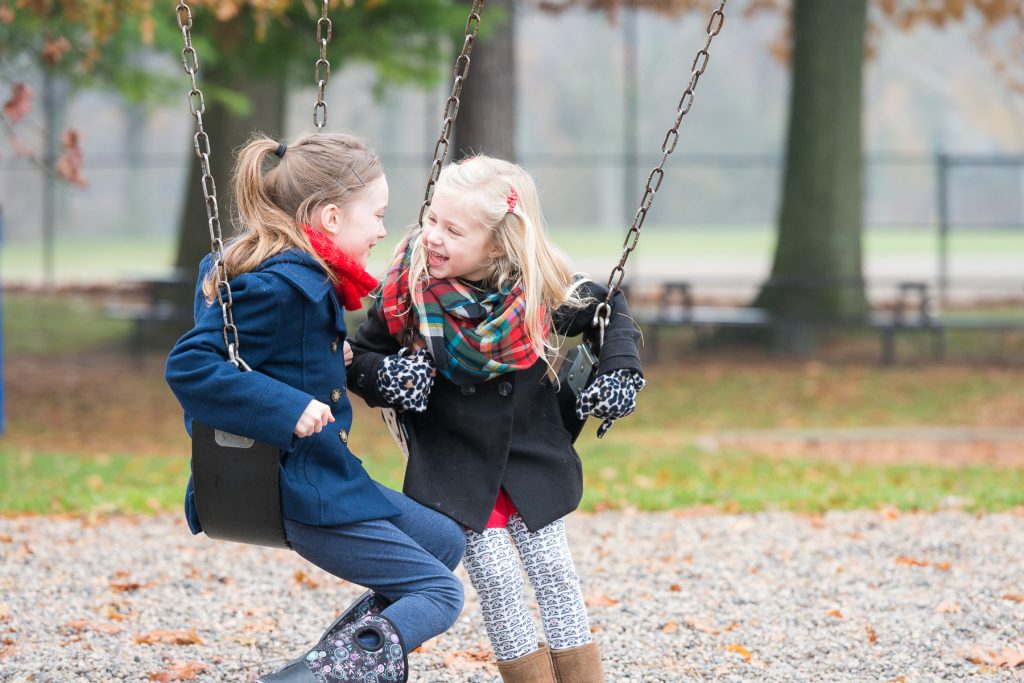 If you like cycling but worry about riding on busy streets, you'll find long designated paths connecting the neighbourhoods in both North and South Burlington. If gazing at the water is what brings you peace then you'll love the way downtown Burlington pours into its expansive and beautifully developed waterfront park "Spencer Smith".
When that chickadee lands on your hand at the park, how do you measure that experience?
Fun Fact: About 50% of Burlington is deemed rural, and (for the time being) the city is committed to keeping it that way. Stopping development from pouring into Rural Burlington protects the agricultural sector that provides locally produced foods and preserves its Green City heritage with more than 581 hectares of parkland!
Rural/natural spaces in and around Burlington also offer families tons of natural hiking opportunities, roads for serious cycling, play farms, pick-your-own experiences, horseback riding and rock climbing.
Here are a few of the outdoor spaces you will want to check out when you visit:
Mount Nemo, Lasalle Park (waterfront trails and Trumpeter Swans)
Burlington Beach
KernCliff Park
Lowville Park
Hendrie Valley
Hidden Valley
Royal Botanical Gardens
The Bruce Trail and Smokey Hollow Waterfall (just on the border of Burlington and Waterdown)
Events and Festivals Create a Community and Memories
Another way to get outside with the family is by attending one of the major annual events or Festivals the city hosts. At Christmas you may go to the Festival of Lights at Spencer Smith Park. My family goes every Christmas Eve. At Halloween you might make Treats in The Streets downtown Burlington a regular event. In the Summer you and the kids may spend several days at The Sound of Music Festival on the Waterfront. There really is an event for everyone and these are the occasions that truly bring the community together every year and allow families to create lifelong traditions and memories.
*Find some footage of these festivals in the following Video.
Burlington is Safe, and Feeling Safe is a Thing…
More and more I hear that people are coming to Burlington because they don't feel safe living where they are. I don't know if the threats they feel are real or simply perceived, but it really doesn't matter. Feeling safe is a basic human need and Burlington is known for being and feeling safe.
According to the Halton Regional Police, Halton Region (of which Burlington is a part) has the lowest crime severity index in all Canadian municipalities with a population of 100,000 or more. Numbeo (which is a site that measures public perception) shows that as of December 2019, 77% of Burlington residents feel safe walking alone at night in the city. 85% feel safe walking alone during the day. Both of these numbers are deemed "High". Meanwhile all questions about worries about various crimes scored "low" or very "low". What this means is that people living in Burlington are able to live more "carefree". They are more likely to walk their dog at night, more likely to take their child to the park alone, more likely to allow their kids to walk to school. These things matter.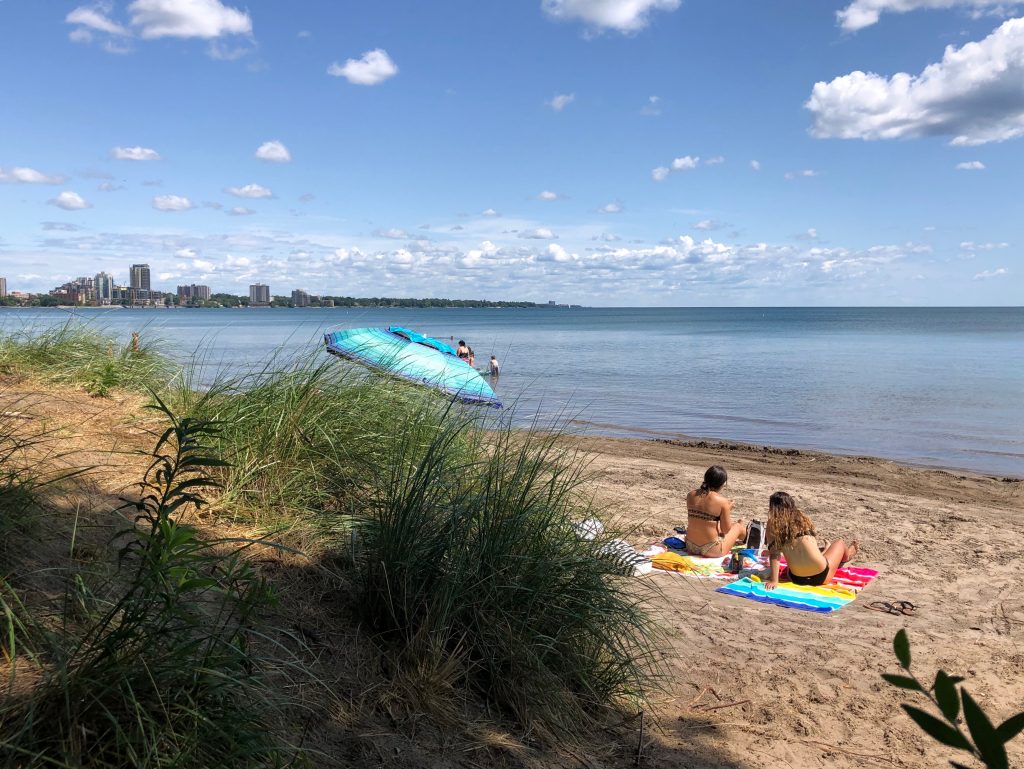 Lots of Sunny Days to Get the Kids Outside
Our weather is another reason we consistently land on these best places to live lists.
Here's why…
Ranking for Best Weather in Canada: 21st (and 12th in Ontario)
Days With Rain or Snow: 135.77
Days With temps above freezing: 239
Days with Temps Above 20°C: 125.32
These numbers are fun for number nerds like me, but they don't mean much to most people. In a nutshell, the weather is relatively good here. You're going to be inclined to be outside more often. I'm originally from northern Ontario and my parents still live there. The winters start a solid month earlier and end at least a month later. If you're into skiing, snowmobiling and ice fishing, this is perfect for you, but for anyone who just likes to walk outside or go to the park, you will prefer a more moderate climate. And, that's what we have… I'm sure in part due to climate change, so let's not be too boastful.
Jobs / Earning Potential for Mom and Dad
This is a big part of MoneySense and Maclean's showing us so much love. Living in Burlington means parents have the opportunity to find great careers close to home, or commute into the city to earn Toronto-money.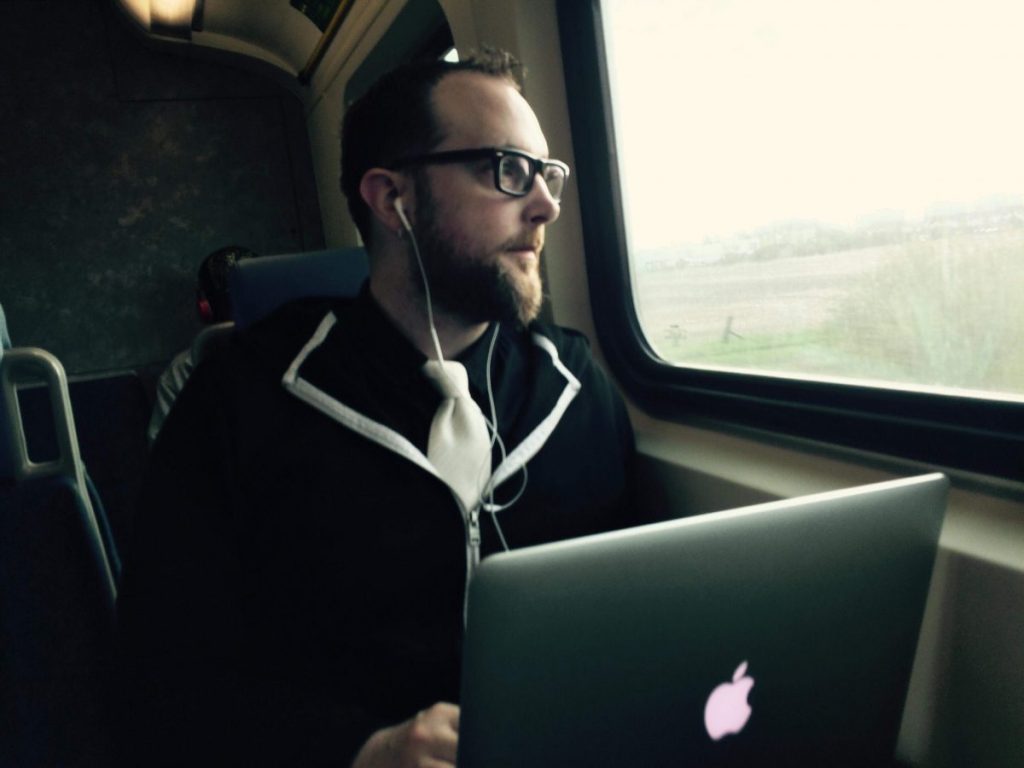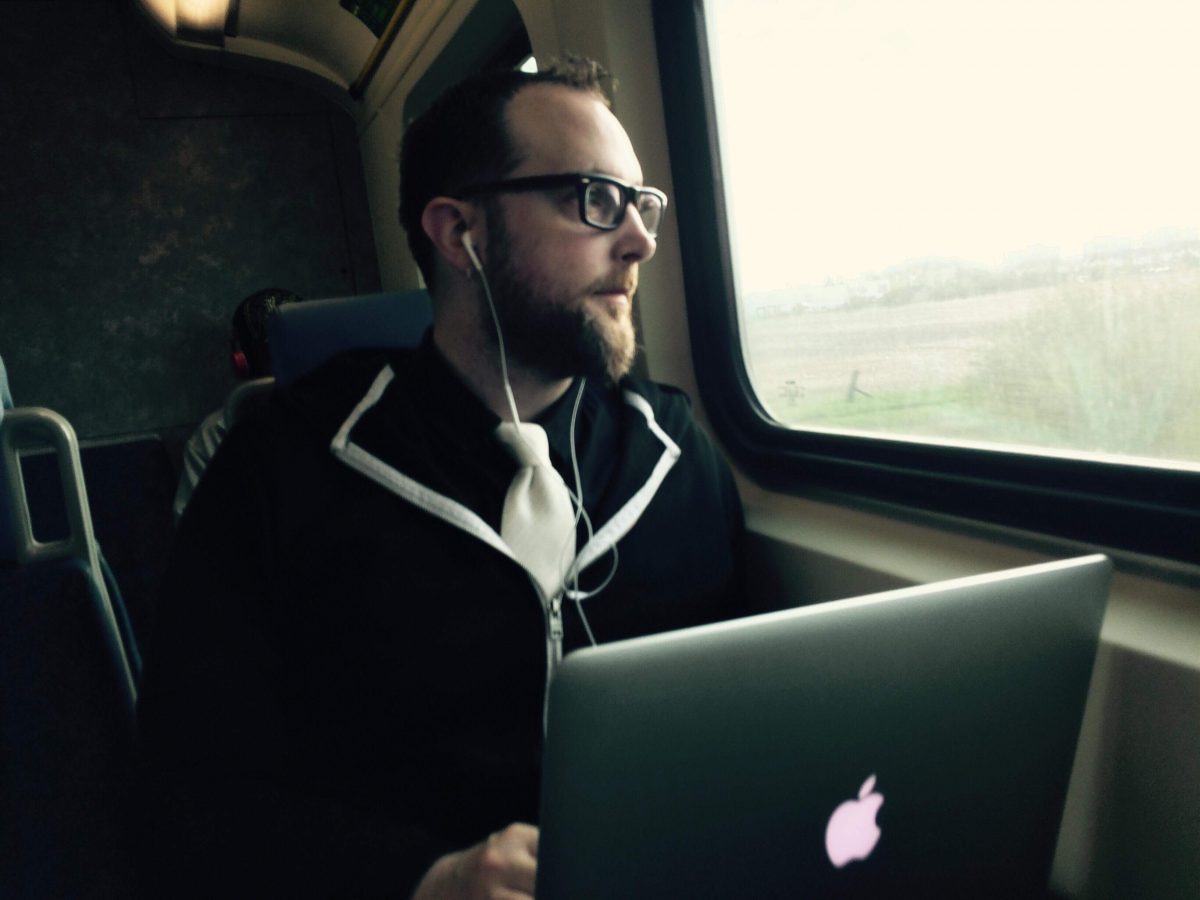 Express trains running in the morning and evening can get you in or out of Toronto in less than an hour. But, as attractive as Burlington is for commuters, we're noticing that more and more families are buying in Burlington with the confidence that they will soon find employment closer to home. And guess what? Their confidence pays off! Most of these buyers are finding something closer to home within a year!
For example, one of my clients shared with me in her interview for our Family Stories Page that she knew "if we left Toronto I would start looking for another job in the area right away". She said, "I wasn't interested in commuting. I was leaving a great job in Toronto to find work close to the new house and that felt daunting. We worried we would regret the whole thing. But, looking back now, it's been one of the best decisions we have made."
Among its many desirable features, Burlington is located in a "Sweet Spot" in the province -right in the middle of the Golden Horseshoe, a short drive to Hamilton, Niagara, Kitchener/Waterloo, Guelph, Mississauga and of course Toronto. All things are possible living here.
Being able to have a satisfying career or simply earn a decent living is important to most parents. It allows them to be the parents they want to be -give of themselves more wholly and financially. One thing about Burlington that must be said is, it isn't a cheap place to live. The average home in 2019 was $976,718. Reading that one may wonder why even buy in Burlington? Why not just stay in Toronto?
It's All About The "Feeling"
The families we speak to care about lifestyle. They aren't just buying a house when they come to Burlington, they are buying a "feeling." The feeling that comes from being able to say "yes" to a trampoline in the yard. The feeling that comes with inviting friends over for a bbq. The feeling of safety, nostalgia, the feeling of peace and quiet, the feeling of freedom.
They are buying the feeling you get from walking down a tree-lined street. They are buying the feeling their kids will have as they ride their bike alone on a quiet crescent. They are buying the feeling that only comes when you can say "go play in the yard" and don't have to worry that your kids will be safe.
The feeling that comes with inviting friends over for a bbq. The feeling of safety, nostalgia, the feeling of peace and quiet, the feeling of freedom.
These aren't things Maclean's and MoneySense can quantify in their study of best communities to raise kids. But they matter to the parents we speak to every day.
Explore our site to find out how we have helped other families like yours.
We would love to help you MAKE BURLINGTON HOME in 2020.
Erin Hayes
Founder of  BurlingtonNeighbourhoods.com
Sales Representative
RE/MAX Edge Realty Inc. Brokerage