Worried you don't know what's happening around Burlington this Halloween?  You can relax because I have found lots of places for kids to wear their costumes and collect all the candy they can handle!
If your house is anything like mine, you have one kid who has about three costumes she needs to wear over the next week and another still scrambling at random stores to cobble together a costume for an obscure character that only a handful of people will even recognize. I have one of each so you can be sure we'll be out showing off those costumes in the coming days.
Here are the top 5 Halloween events I found and will likely go to with my kids this week:
Saturday, October 26th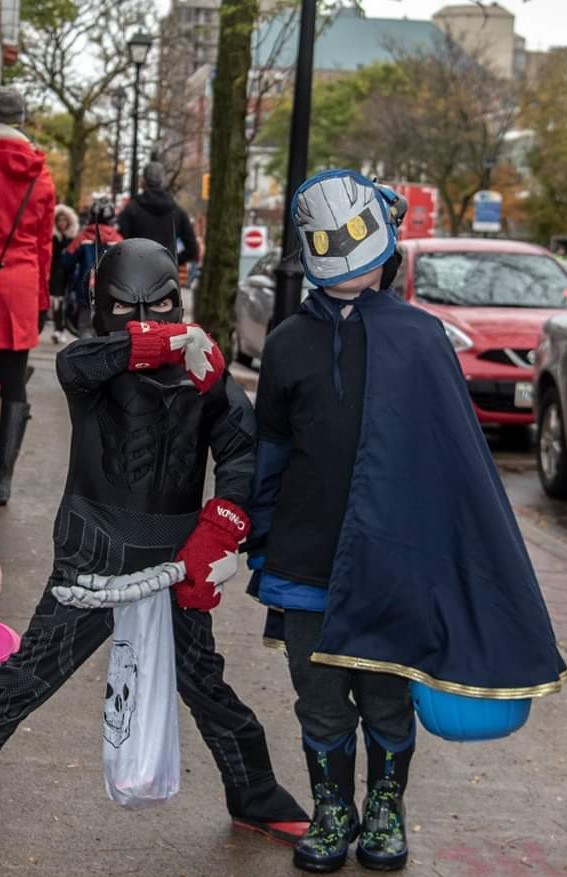 Location: Burlington's Downtown Core
Time: 10am to 1pm
Neighbourhood: Central
Cost: Free!
What it is: Held annually, over 100 businesses in Downtown Burlington offer trick or treating right outside their doors! This is a great event for all ages to enjoy. It has an amazing community feel and it's lovely to wander around the downtown area with lots of other families.
Insider Tip: The Village Square is a great little spot to dedicate some time to. They have a petting zoo, Disney Princesses and maybe even a treat or two for the parents!
When to go: This is a very popular event, so the earlier the better. You will thank me when you have many tired little feet and you have one of the closest parking spaces! (Avoid parking in the No Frills plaza as they are known for ticketing that parking lot as it is for customers only.)
Indigo Weekend: Halloween Edition
Location: Indigo Brant, 1250 Brant Street

Time: Doors open at 11am
Please note this is a ticketed event and you can get your tickets here.
Neighbourhood: Tyandaga
Cost: Free!
What it is: Starting this past summer, Indigo has changed the format of its kids events to limited space ticketed events. This Halloween event will include making rainbow slime and a treasure hunt using Foam Alive.
Insider Tip: Kids are usually given $5 dollars to spend in-store on the day of the event. While the kids play, browse the store to check out what "choices" you want to allow those dollars spent on. We are now the proud owners of four Beanie Boo Keychains from past events 😉
Sunday, October 27th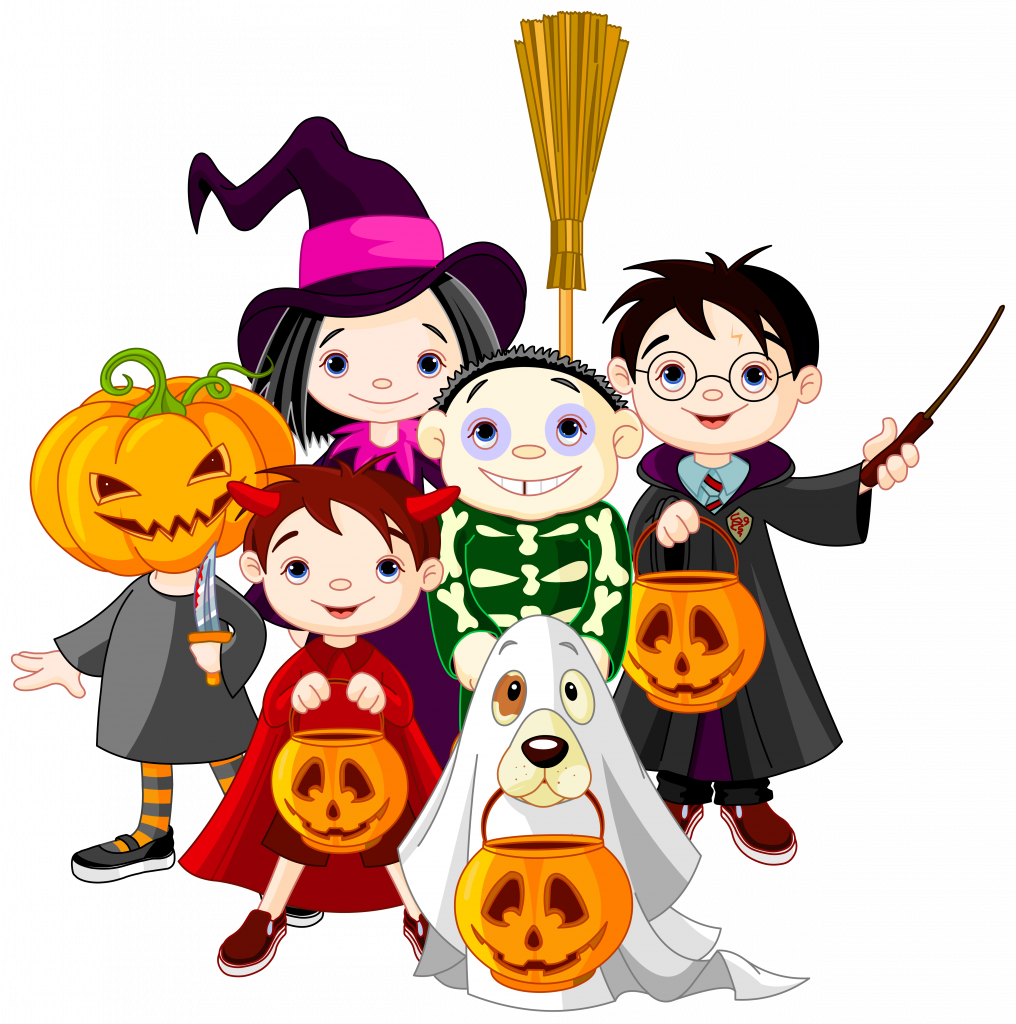 Halloween Pics, Tricks and Treats
Location: Burlington Mall, 777 Guelph Line
Time: 11am to 2pm
Neighbourhood: Dynes
Cost: Free!
What it is: Kids can enjoy trick or treating outside the stores of the mall. Parents can enjoy the fact that the mall is climate-controlled bliss. No cold ears or wet feet at this event! Plus, snap some cute pics of the kids in their costumes with the backdrops set up in the mall.
Insider Tip: This event always results in a pretty busy parking lot. I recommend parking on the Prospect St. side of the mall. The entrance near the Food Court and Goodlife is super busy on the best of days, and it's better to spend your time inside the mall than trolling for a parking spot.
When to go: In addition to parking with more ease, the earlier you get to the event, candy is available while supplies last.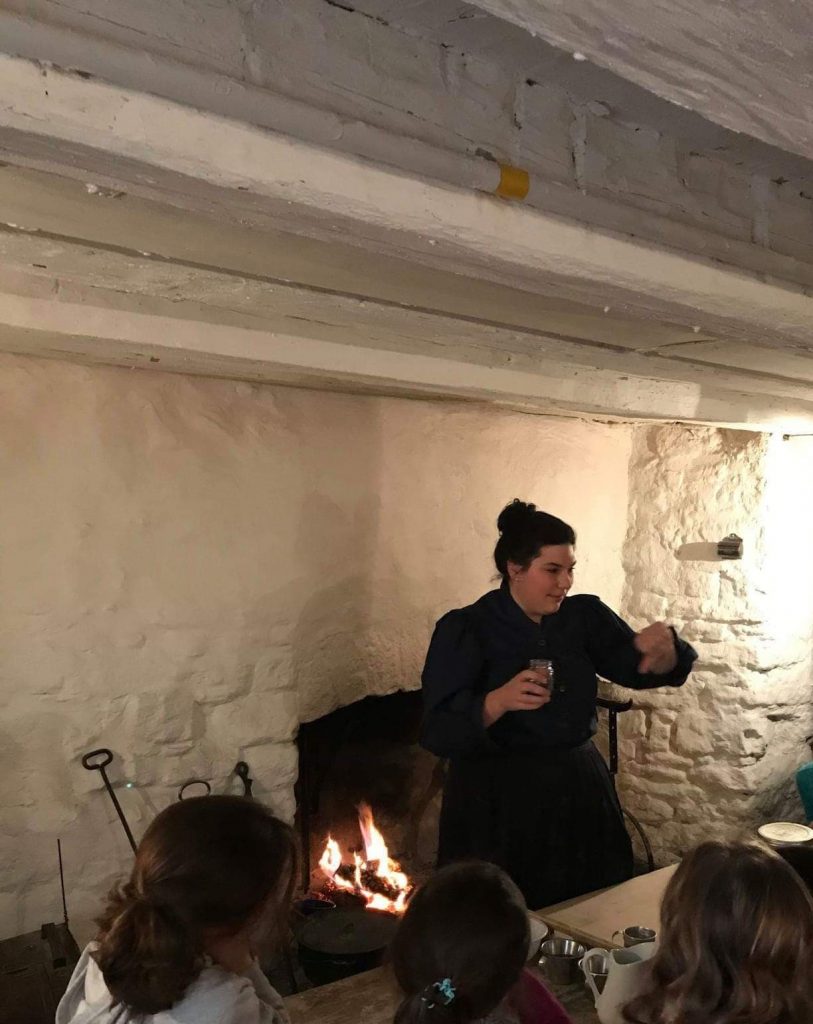 Celebrating Halloween – Ireland House Museum
Location: 2168 Gueph Line
Time: 12pm to 4pm
Neighbourhood: Tyandaga
Cost: Regular Admission ($8/adults, $4/kids 3-12 years)
What it is: Step into Halloween of the past with a visit to Ireland house this weekend. Take a tour of the museum, sample a handmade treat, play a Victorian Halloween game and make a craft.
When to go: This event lends itself to a bit of a slower pace. You should be able to cover all the exhibits within a couple of hours.
Wednesday, October 30th
Halloween Tricks & Treats – Mapleview Mall
Location: 900 Maple Ave
Time: Trick or Treating from 6pm to 8pm, Photo Flip Books from 5pm to 8pm
Neighbourhood: Central
What it is: Since it's been a few days since the last event, and the kids are probably all out of candy anyway, why not head out to Mapleview Mall for another event where the whole family can avoid the damp, chilly nights and enjoy collecting candy from the entrances of various stores.
Insider Tip: Kids can get their very own free Photo Flip Book made of them doing some silly poses. This part of the event is usually located near the elevators on the second floor near the Food Court.
When to go: If you think your kids would get a kick out of a Flip Book, then plan to get there, park and be inside the mall before 5pm. This vendor is always very busy with quite the line-up. You'll avoid the worst of the parking wars and hopefully guarantee yourself a book. If the kids aren't interested in waiting in a line, then around 6pm is a better time to go to ensure some candy and not having to find a parking space in the dark.
Wishing you a safe and Happy Halloween (week!)
See you out and about at these events!
-Kim Bingle
Sales Representative
Your Burlington Neighbourhoods Team
Part of Bradbury Estate Realty