Do you like a little fright in your Halloween night? If you can brave the rainy weather in the forecast, I went on a neighbourhood scavenger hunt to find you some truly awesome houses that go all out for Halloween.
(Disclaimer: I know I didn't find all the great houses in Burlington to go check out. I would be thrilled to hear any suggestions you might have to add to next year's list.)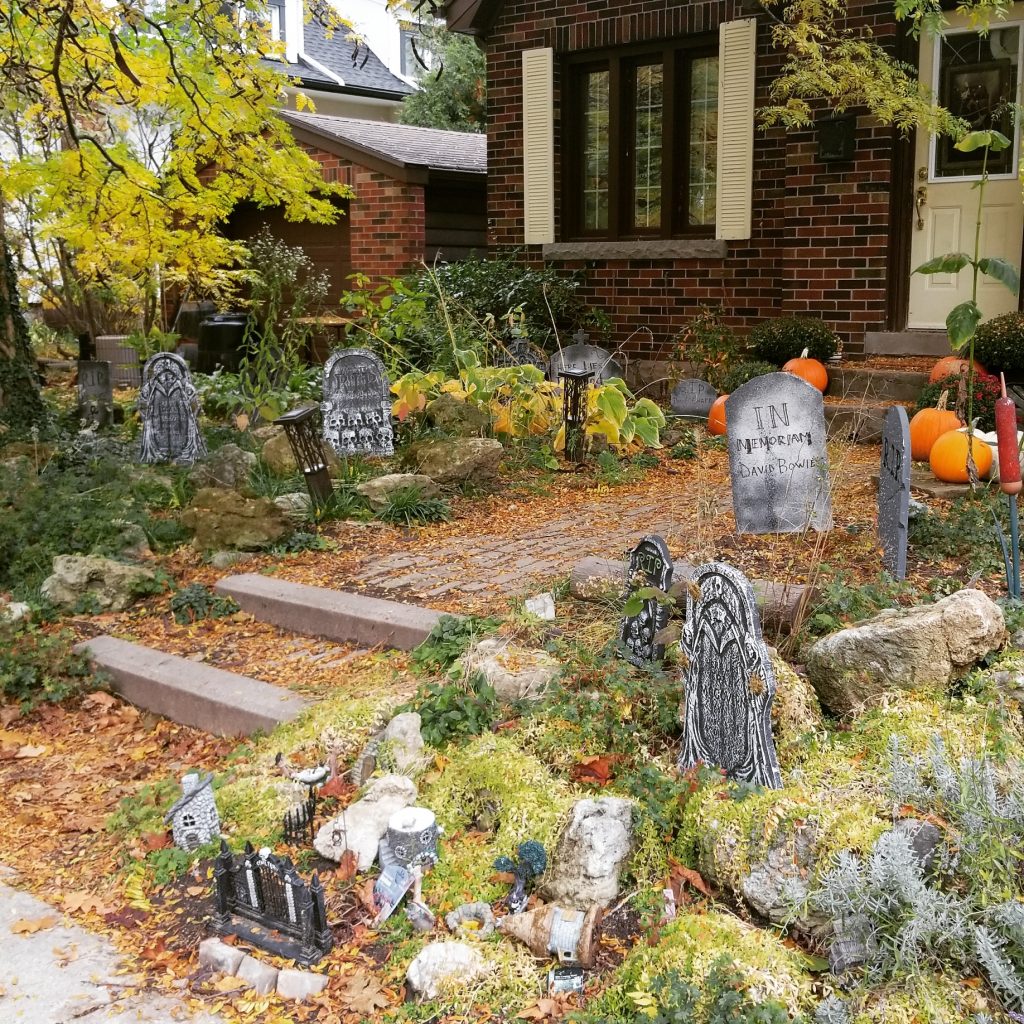 Neighbourhood: Central
There really is always something going on in downtown Burlington. Seneca Street is widely known to be a great place to trick or treat on Halloween. It has a really quaint feel and lots of little adorable houses next to each other. There are a couple of houses on the street that have gone to the next level with their decorations.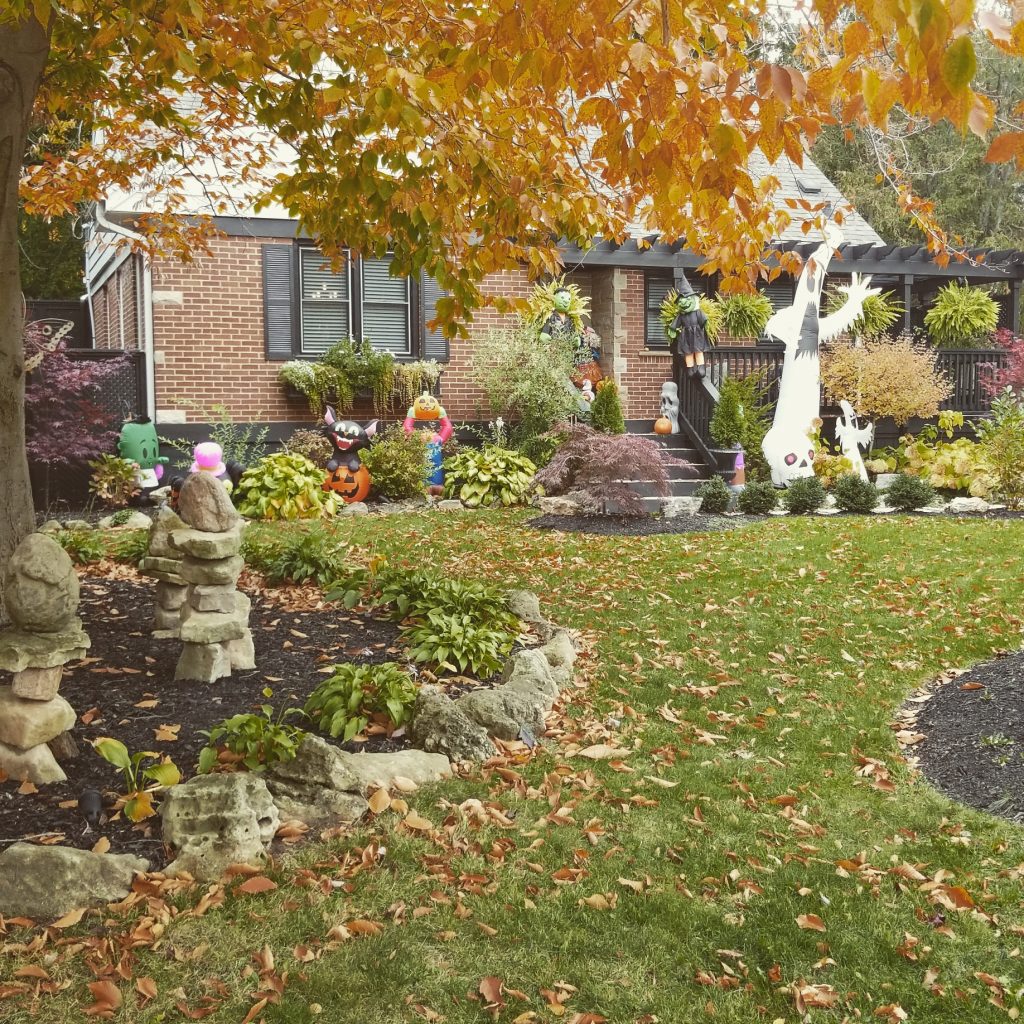 Another great house I found is right on Guelph Line just below New St. This house has put its spooky near the sidewalk and larger than life Halloween inflatables by their door. This one seems a little more geared to the little ones actually making it to the door for their candy instead of running away in terror.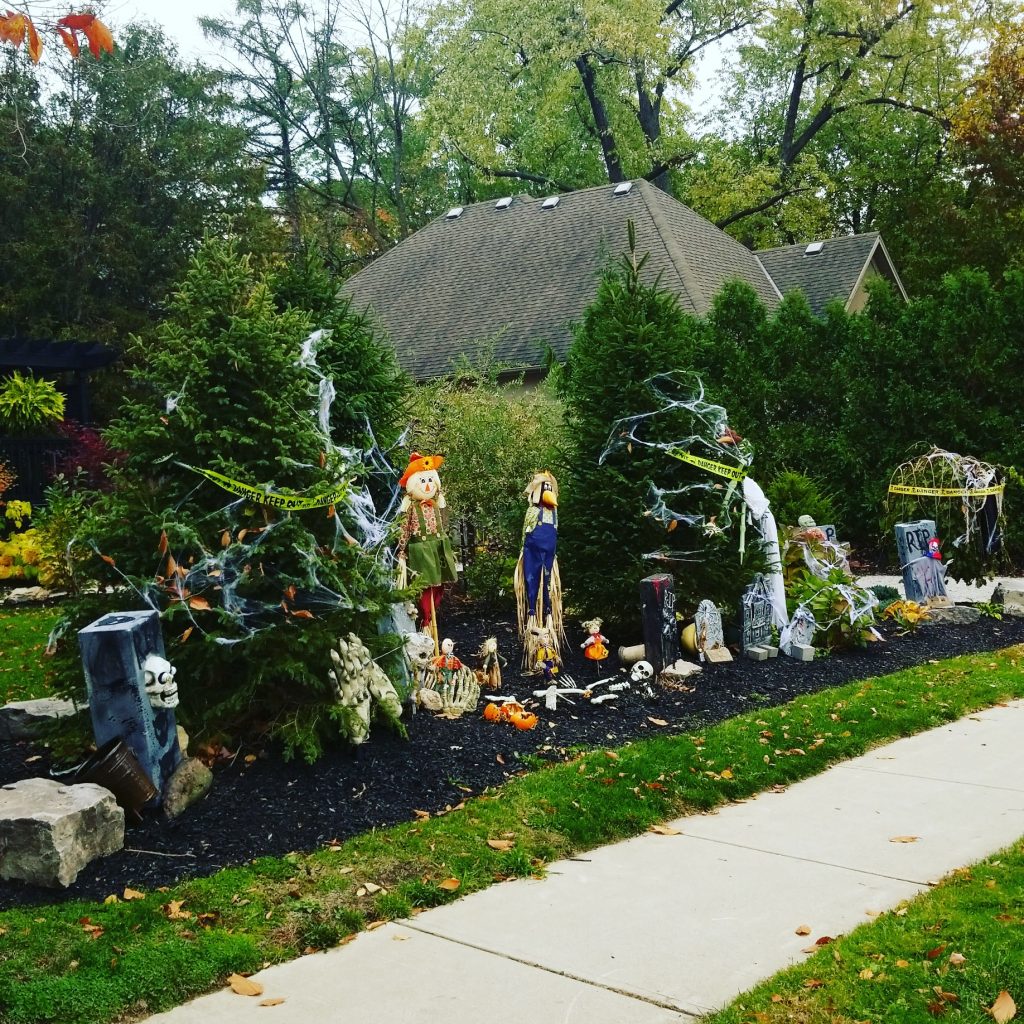 Neighbourhood: Corporate
I was really impressed by the number of houses decorated on the streets of Corporate. Anyone trick or treating in this neighbourhood tomorrow night will have a great time with so many houses participating. This house on Des Jardines Drive upped the creepy factor by about 100% with the doll sitting on the swing hanging from the tree! Yikes! I'm more of a Casper the Friendly Ghost kind of girl, so even in daylight, this little lady gave me the creeps.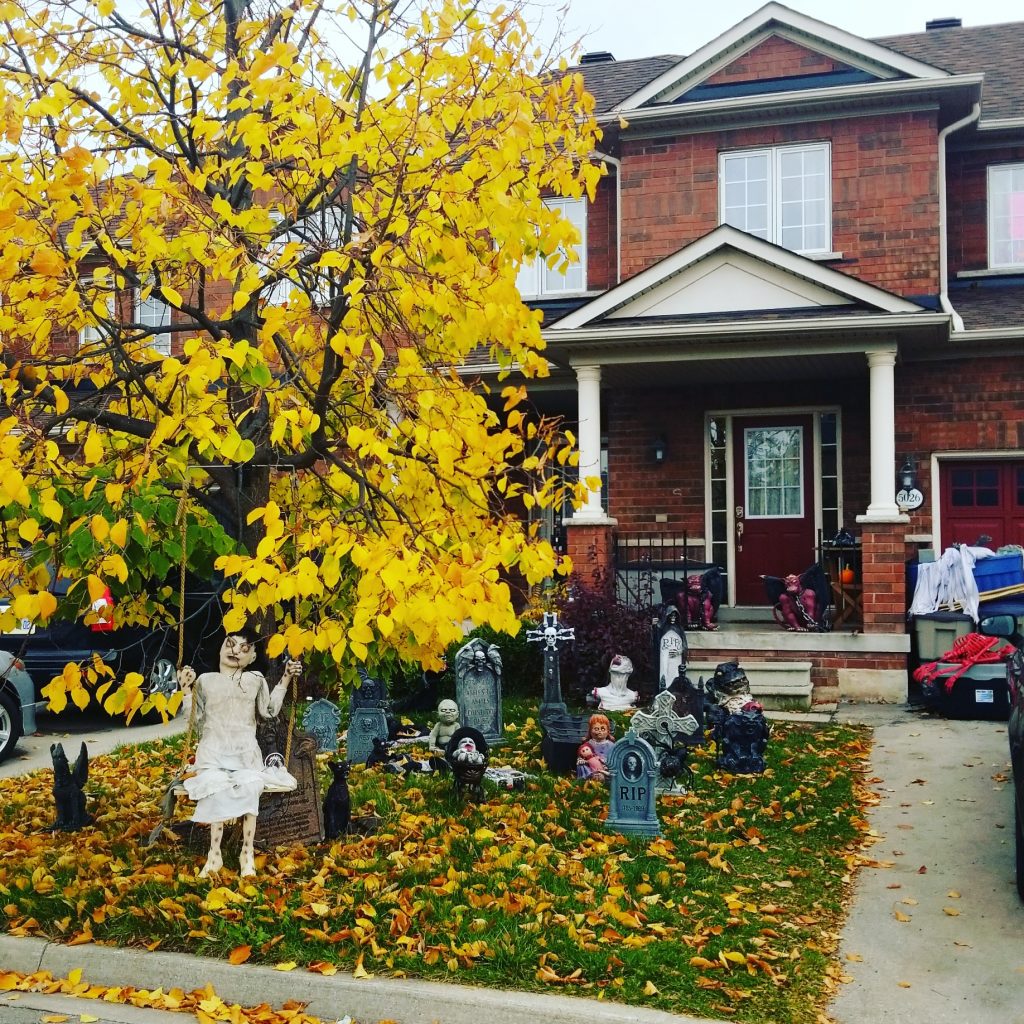 Neighbourhood: Aldershot
Aldershot has lots of great houses whose grand or historic architecture lend themselves to some wicked Halloween decorating. Check out La Salle Park Drive and Fairwood Place W. to see a house where the ghosts and goblins went wild with their décor, a house where the homeowners created their own plots and gravestones with their names and finally a wicked witch that will literally have you shaking in your boots!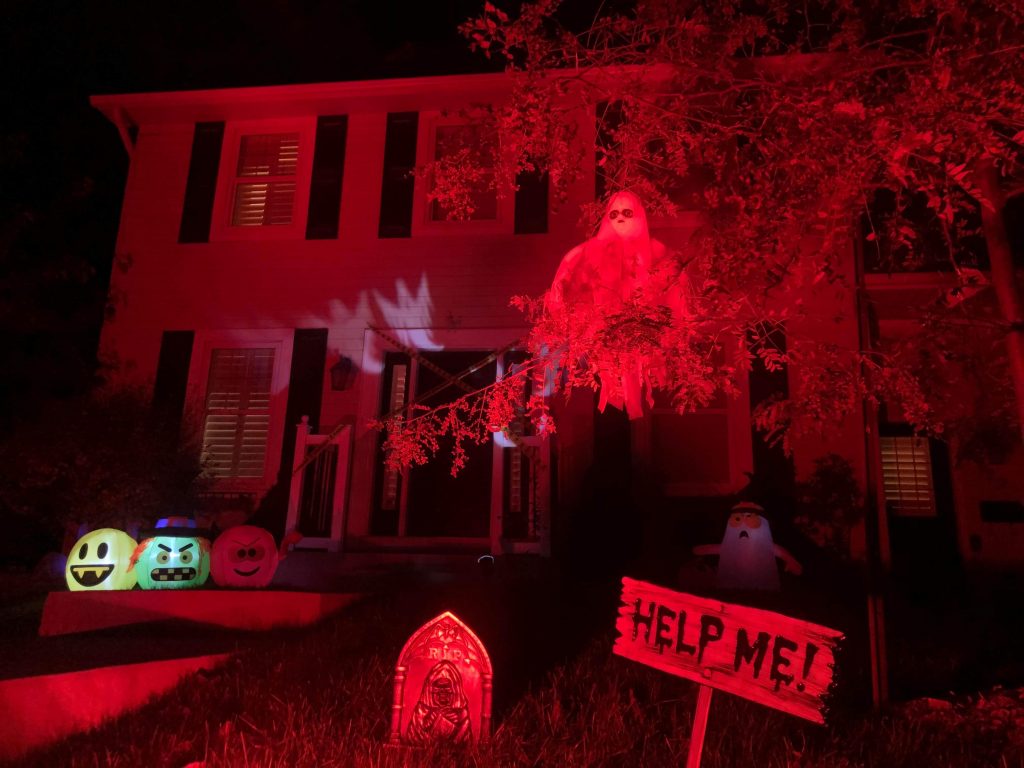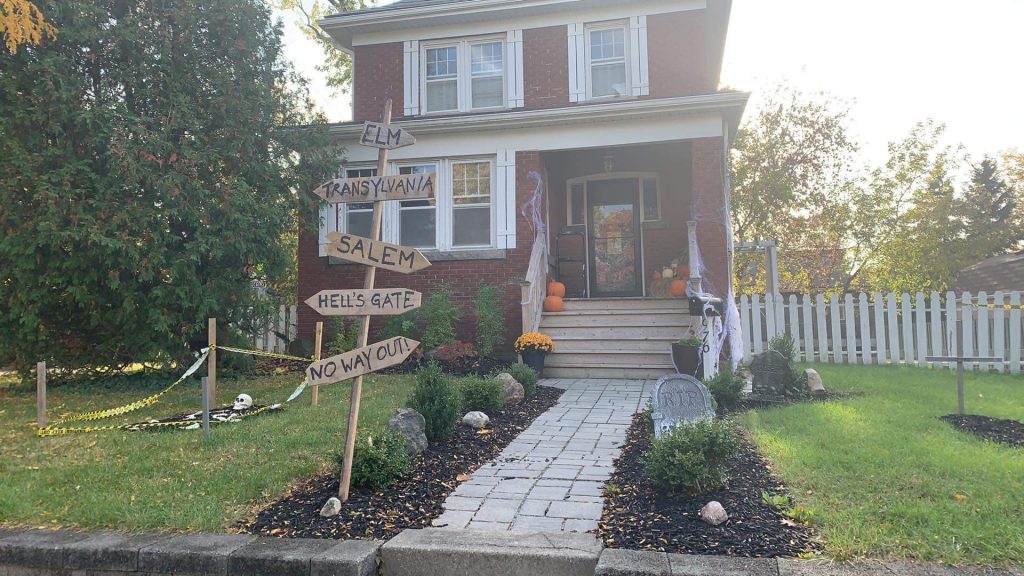 Neighbourhood: Elizabeth Gardens
I was blown away driving down Hampton Heath and seeing a home that has been renovating over the past months turned into a house of terror. When you look at the picture, you can see that renovations really do take their toll: those skilled tradespeople have been worked to the bone! This house near Hampton Heath and Mericourt is complete with fog machines and "two blood fountains" to create a Halloween night you won't soon forget! I was able to talk to the owners and they are just so enthusiastic about Halloween and said they have been working on their display for 16 years! They also directed me to the house around the corner on Norrie Court which offers a full graveyard on the front lawn and a haunted house in the garage! Both of these houses warrant a visit tomorrow night.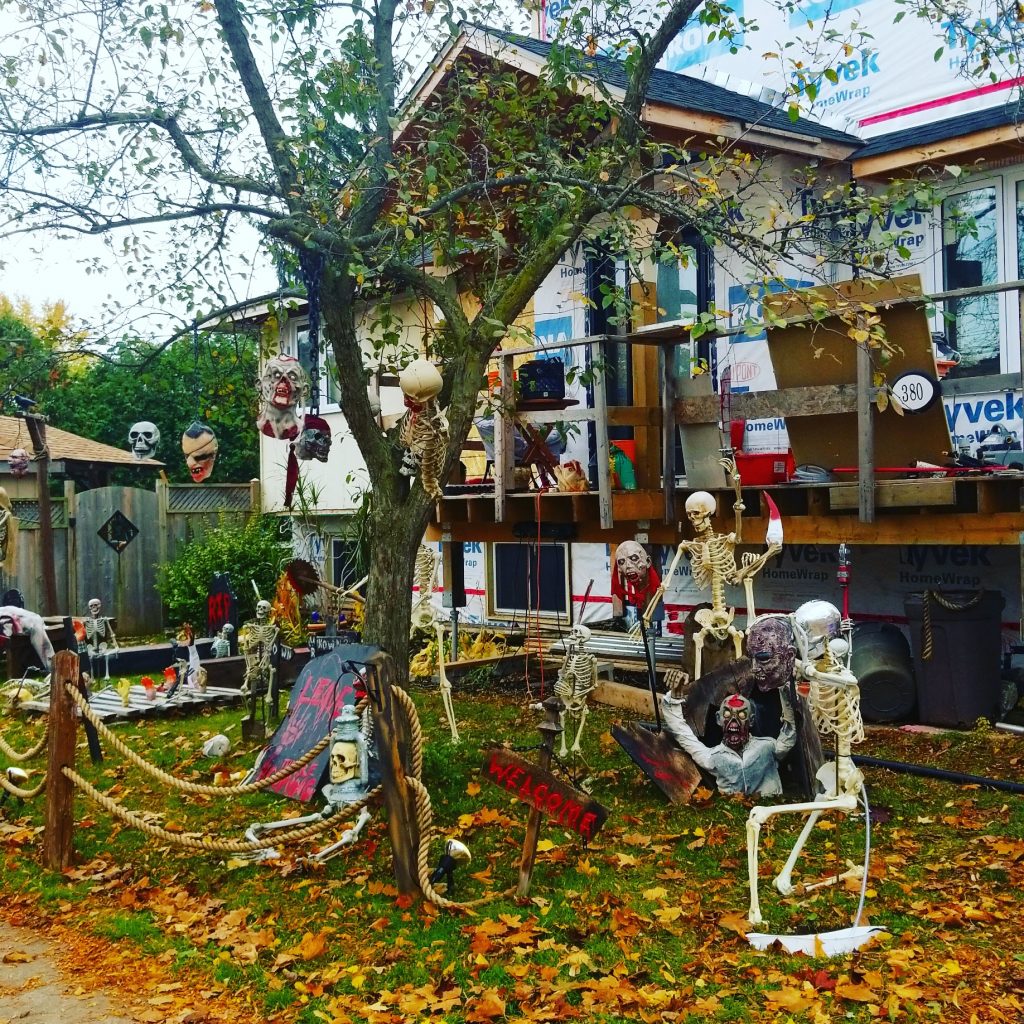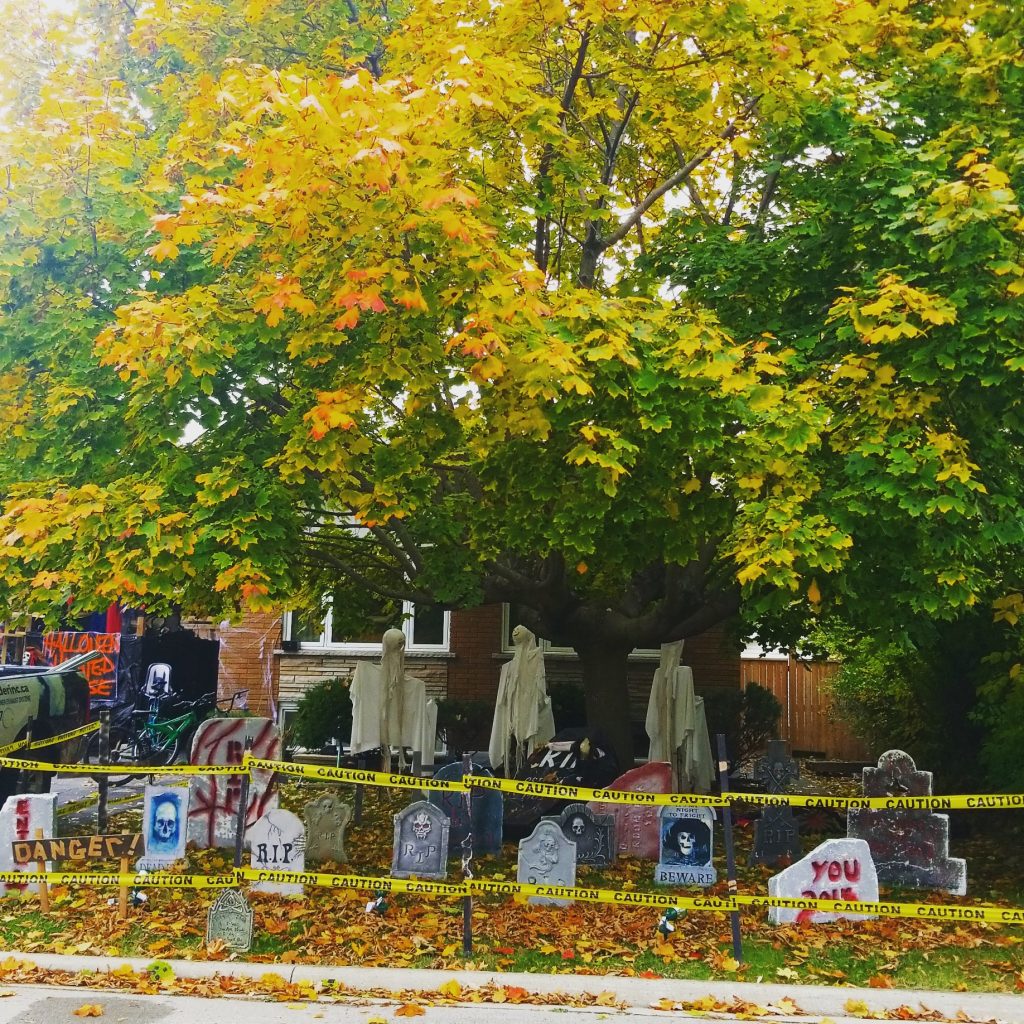 Neighbourhood: The Orchard
The Orchard as also very popular for trick or treating every year. There are so many families in the Orchard that you can be guaranteed more candy than is ever possible to collect! Tons of houses are decorated from adorable, to over-the-top to "OMG I'm on a movie set!!!"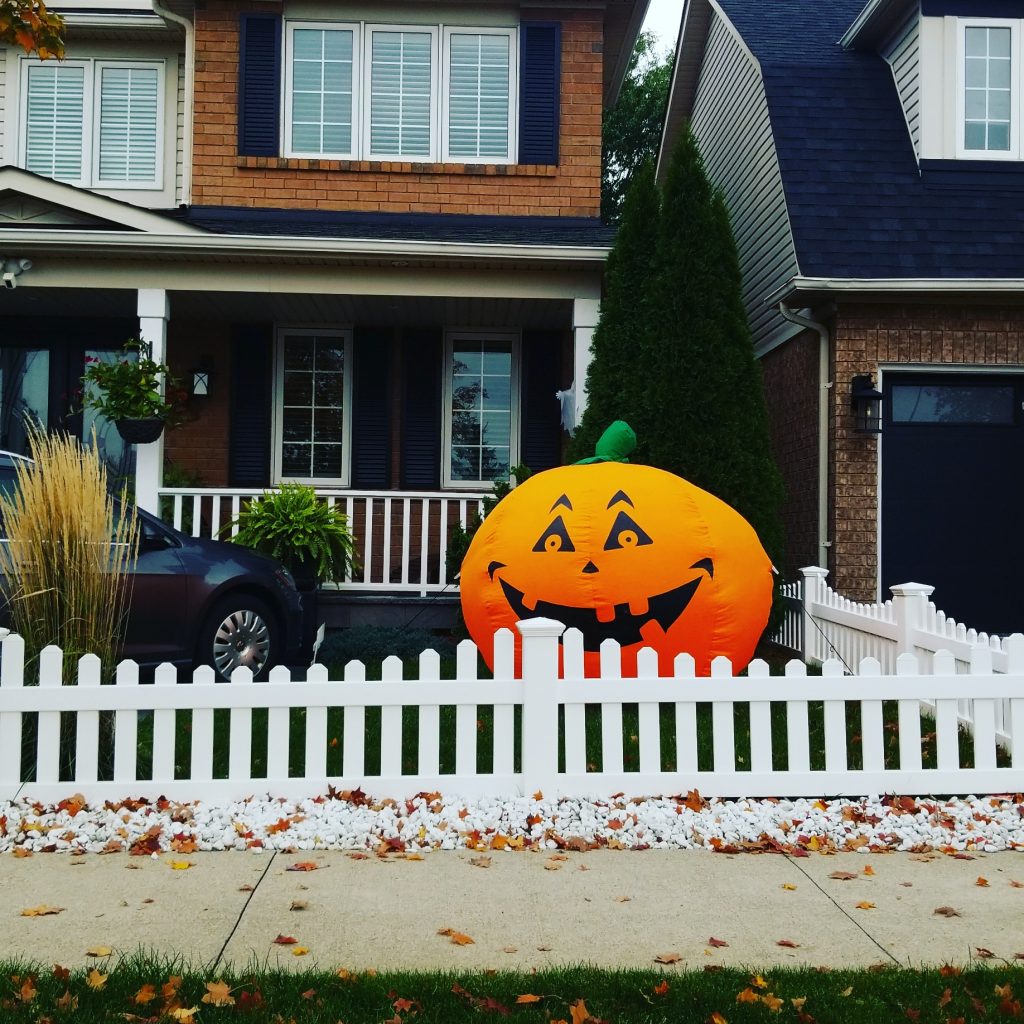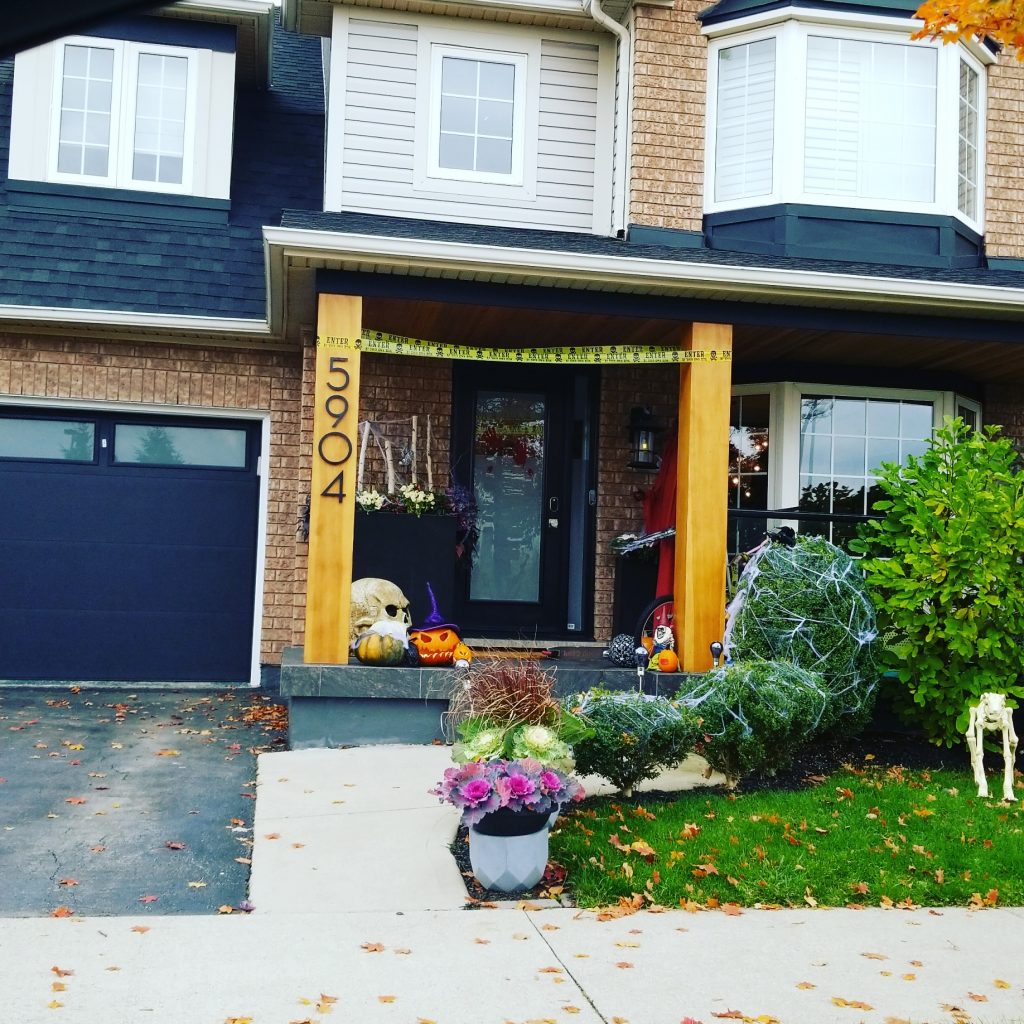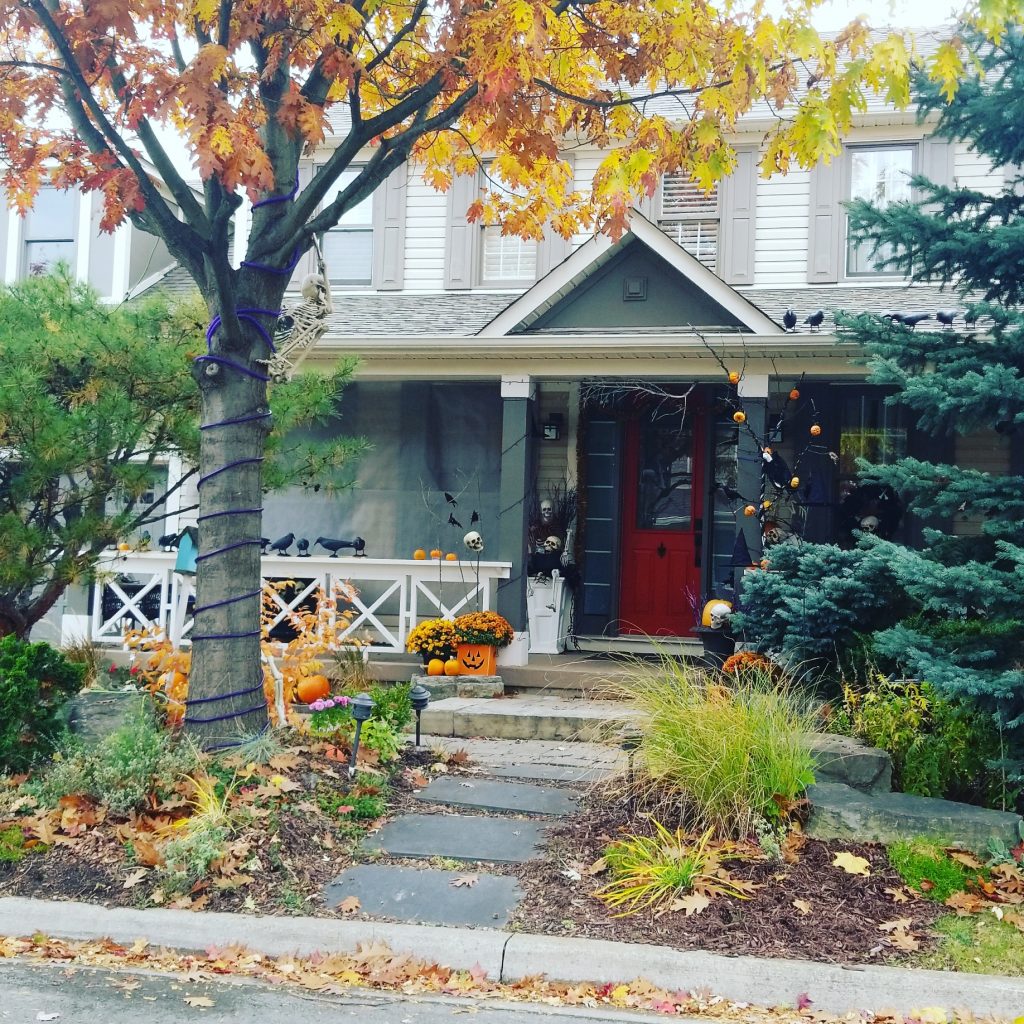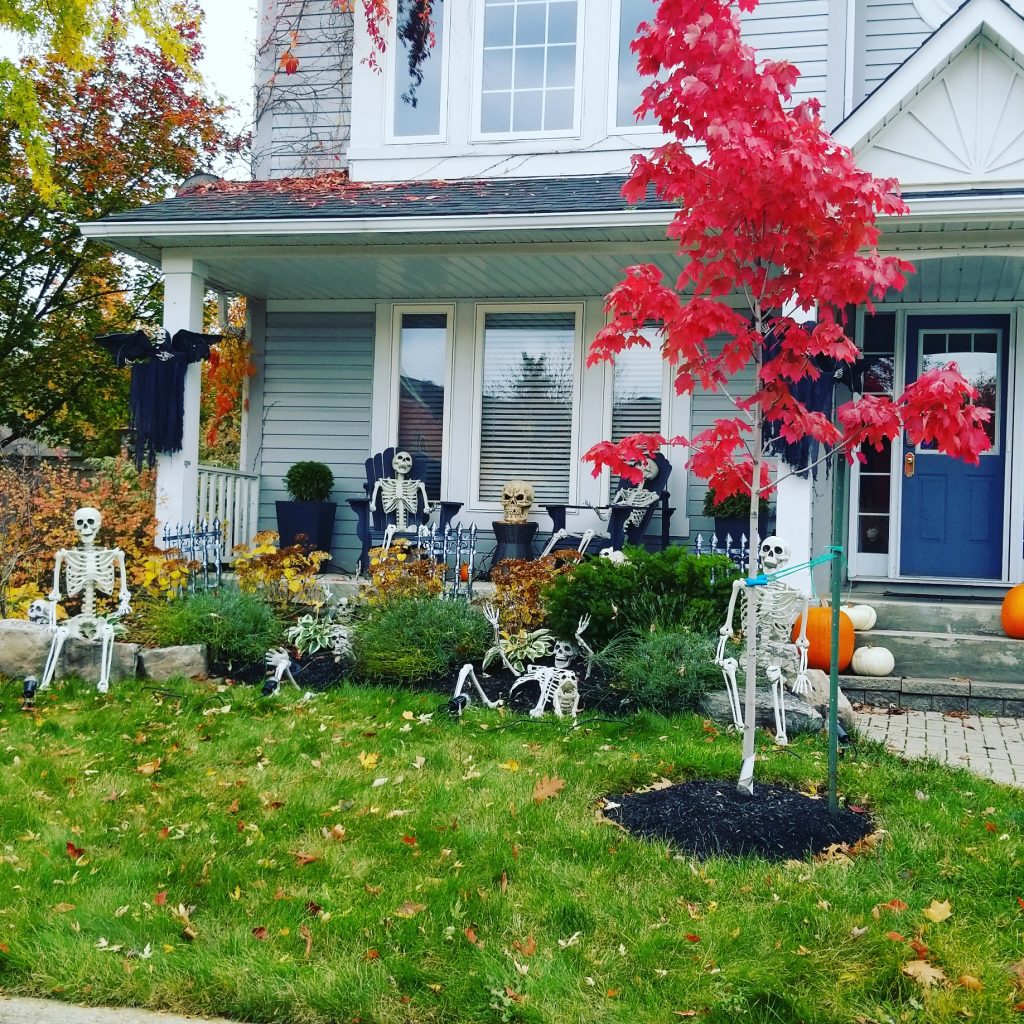 Ravenswood Asylum, on Blue Spruce Ave, is an incredible undertaking that one Orchard Resident creates each year. She begins working on her display in September and the results are just incredible! If you are game to go after dark (you are braver than I), I guarantee to you not only be scared out of your wits, you will be in awe at the sheet amount of work that goes into this home. Families will often drop off candy in advance to the homeowner because we know just how many people are going to come from across Burlington to visit Ravenswood tomorrow night!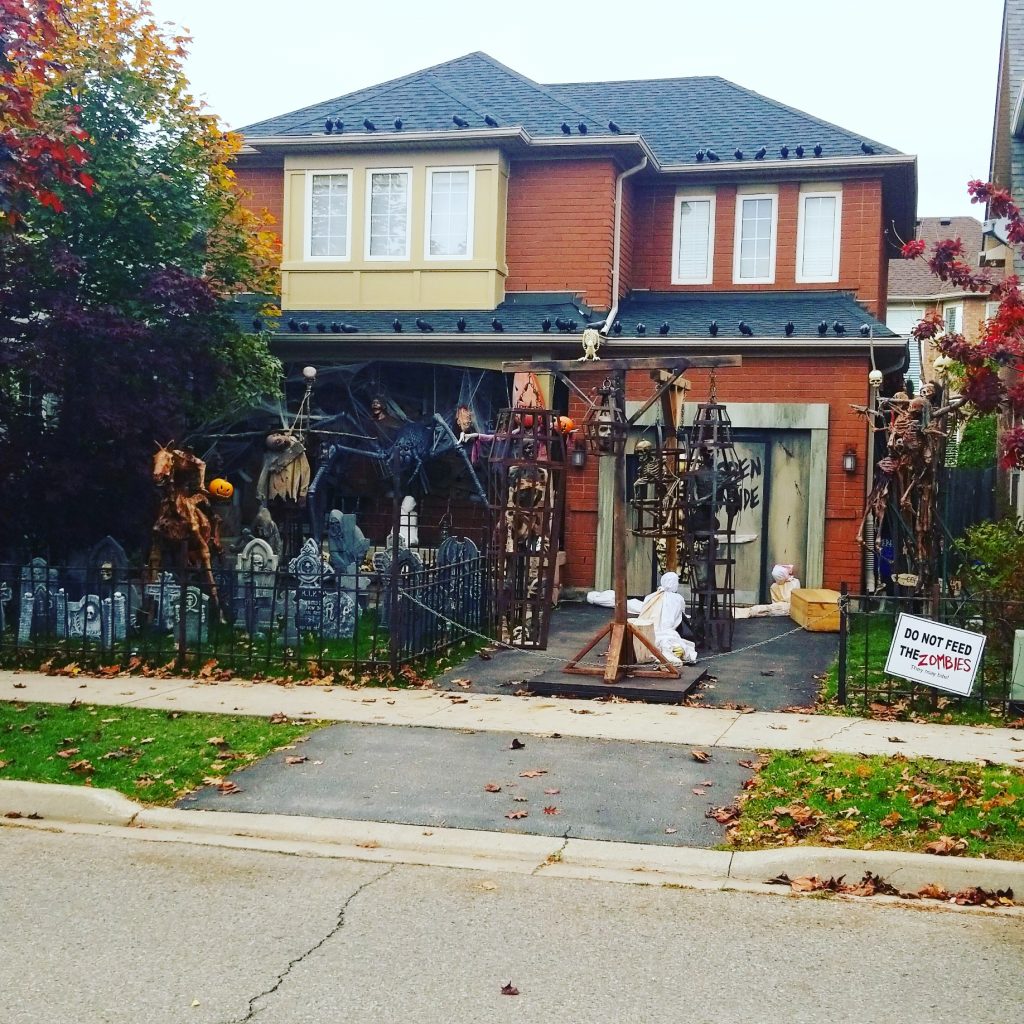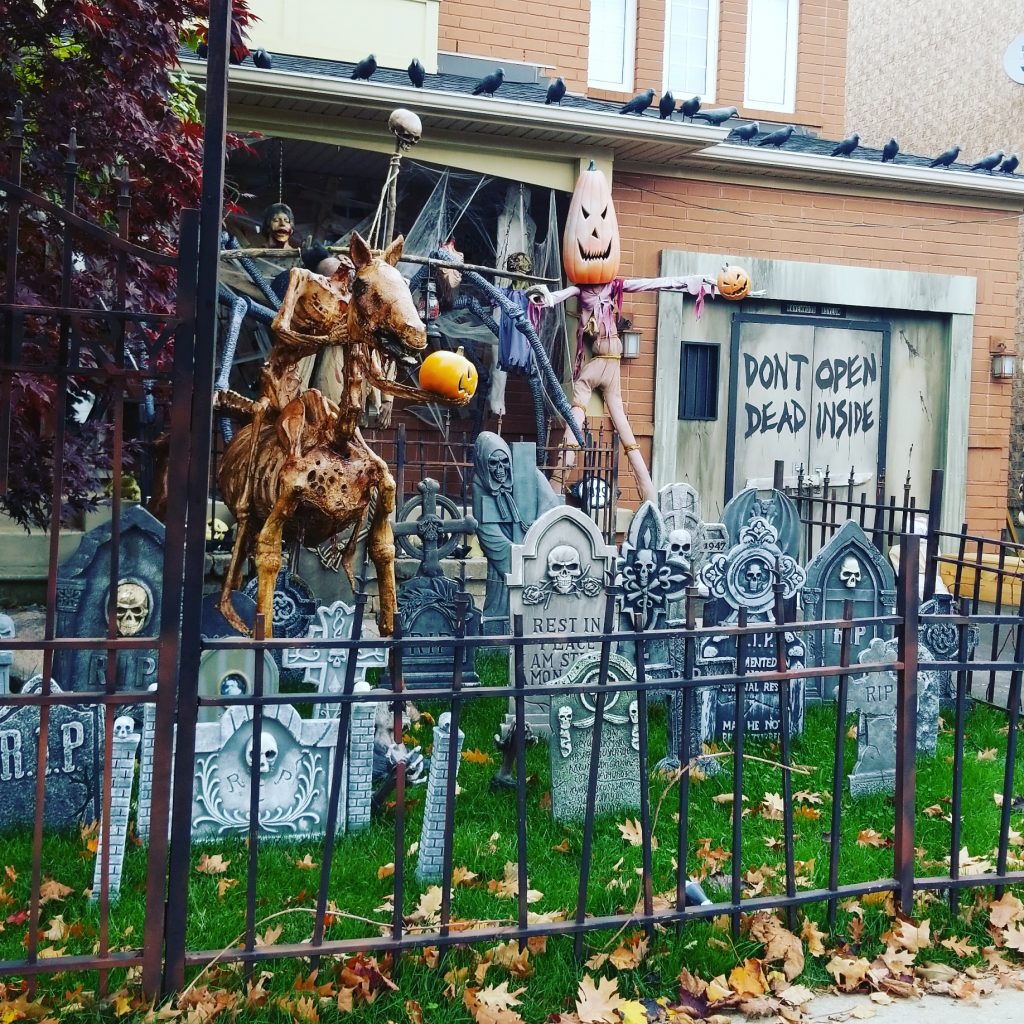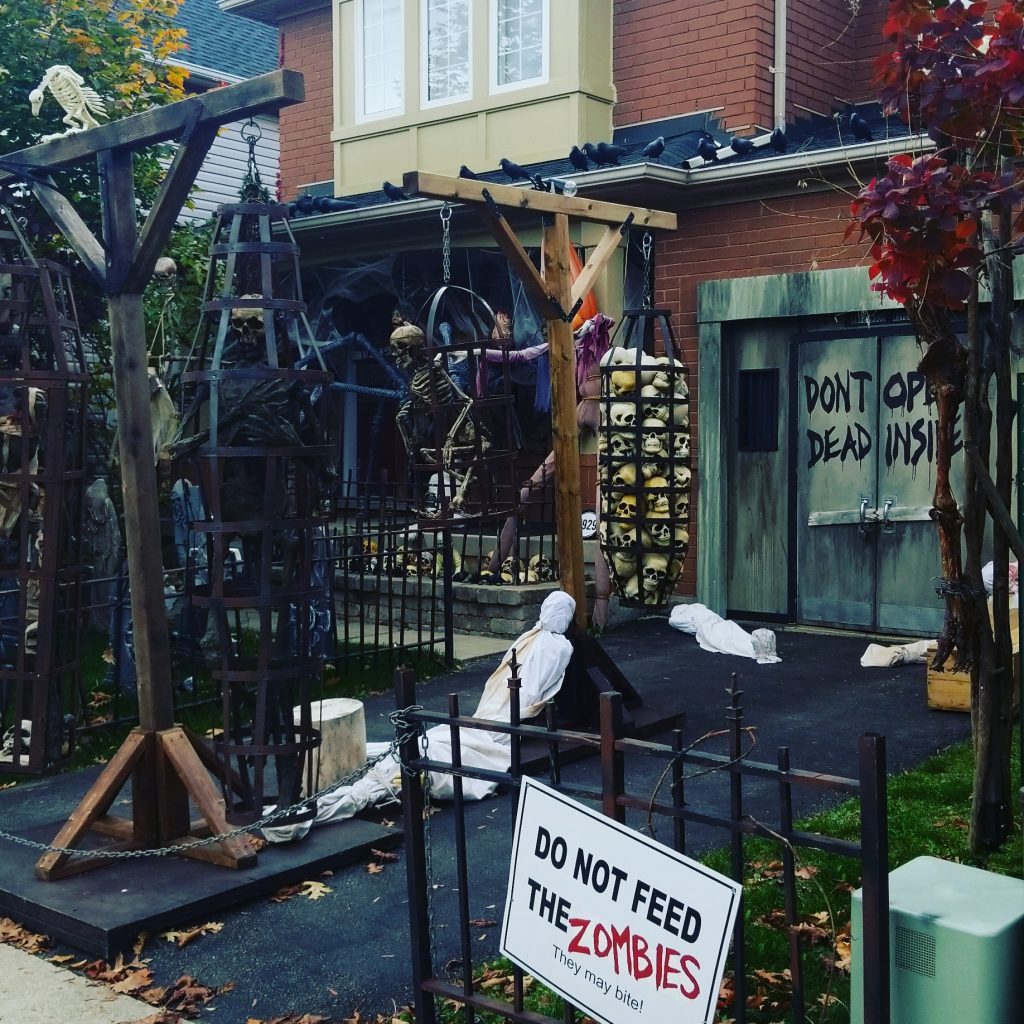 Have a safe and happy Halloween night!
-Kim Bingle
Sales Representative
Your Burlington Neighbourhoods Team